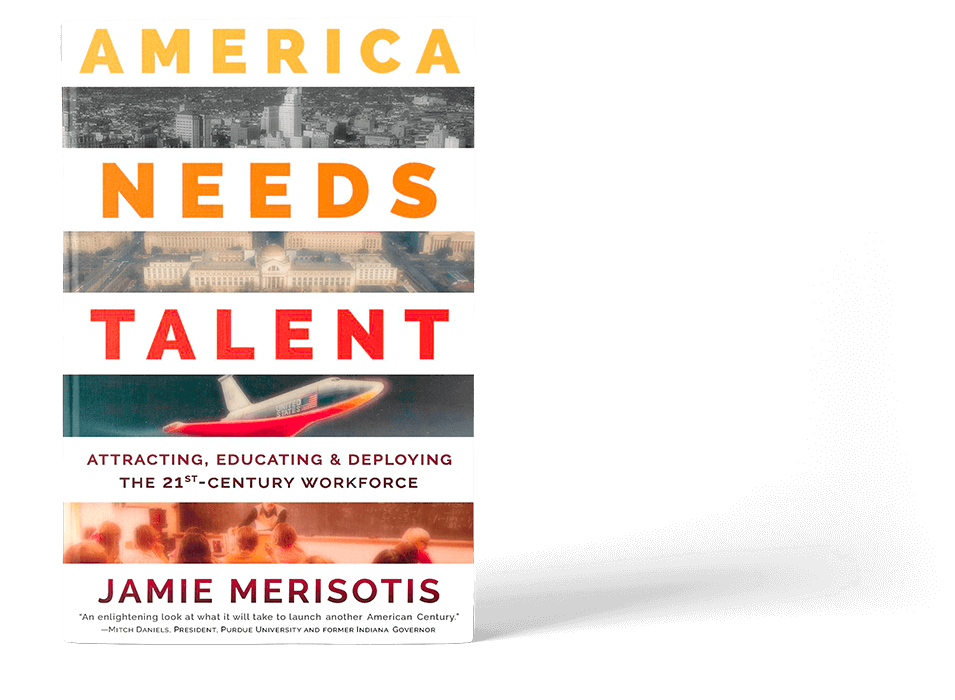 America Needs Talent
Description
With falling wages and rising inequality, persistent unemployment, failing schools, and broken cities, have America's best days come and gone?
In AMERICA NEEDS TALENT, Jamie Merisotis, a leader in philanthropy, higher education, and public policy, explains why talent is needed to usher in a new era of innovation and success, and why deliberate choices must be made by government, the private sector, educators, and individuals to grow talent in America.
What if you paid for education based on what you had actually learned, instead of the time you spent in class? What if your visa application were processed as if you were an asset to our nation's growing talent pool instead of by Homeland Security?
Merisotis proposes bold ideas to successfully deploy the world's most talented people—from rethinking higher education to transforming immigration laws, revitalizing urban hubs, and encouraging private-sector innovation.
In an updated-and-expanded second edition, Merisotis explains how educational and political developments have increased our need for talent and how state initiatives and global competition can bring us closer to our goals.